Campers for Sale
Ex-display stock (late 2011 models)
DEEFA – TRAY UTE BACK CAMPER
PUP sized camper – With zip on add-a-room, Mattress, ladder, heavy duty legs which provide support for the camper to be used when vehicle is away. Lots of storage. Deefa box (2210 x 1860 x 700 – without tent) is made out of Aluminum composite board, with checker-plate base, plywood mattress base and welded galvanized frame – painted against rust. A drop down kitchen shelf is in place with no added accessories. Tent work is made from Australian canvas, which has been made for our unique conditions. Colour is Sand/Olive.  Ute is not included.
$11,500.00
View in Pakenham by arrangement.
Ex display   3 on offer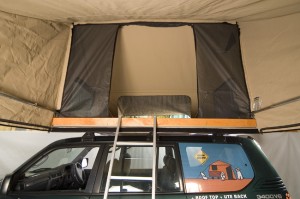 TOP DOG LITE (photo on right)
Features queen bed, ladder. Colour Grey.
Awesome discounted price $2,995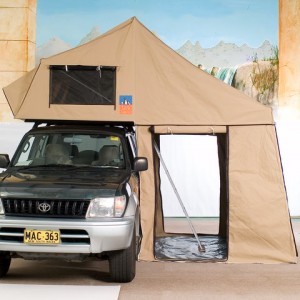 TOP DOG – Complete (photo on left)
This Top Dog has all of the features of the "Lite" model above, with an added wall set giving an additional room. Colour is Sand / Khaki
A bargain discounted price of $3,995
Email Ray with any questions,  ray@3dogcamping.com